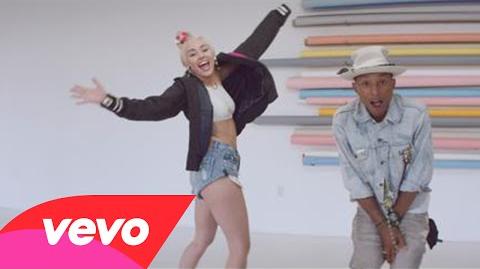 Miley's favorite actresses include Angelina Jolie, Jodie Foster, and Jennifer Aniston.
She participated in the 25th Anniversary Edition of "We Are the World" which was performed in memory of Michael Jackson as well as for relief efforts for the earthquake in Haiti.
"Wrecking Ball" was her first No. 1 single on the Billboard Hot 100 chart.
Miley voiced the main character in the animated film "Bolt."
Miley's zodiac sign is Saggitarius.
Refresh for more trivia
About us
The Miley Cyrus Wiki is the first Miley Cyrus wiki. Our goal is to provide a free online encyclopedia on everything Miley. The Miley Cyrus Wiki has reached a size of 128 articles, and has 1 active users right now and one active admin.. Topics covered include albums, songs, performances, tours, fashion, interviews, controversies and more.

Our members: The Miley Cyrus Wiki is made up of anyone that wants to help us: you can contribute anonymously or you can register and the ads will be gone! Don't be shy and help our community reach our goal :)

Loading RSS data...