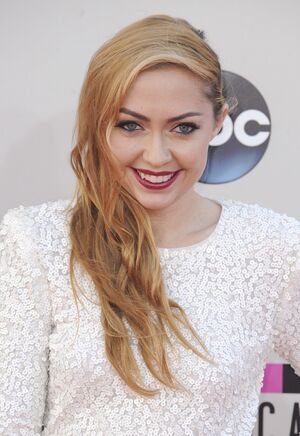 Brandi Glenn Cyrus (born: Brandi Glenn Helson; May 26, 1987) She is an actress, known for The Real Miley Cyrus (2007), Hannah Montana: Live in London (2007) and Billy Ray Cyrus: Home at Last (2007). She has her own band called Frank + Derol.
The oldest of 2 children of Baxter Helson & Tish Cyrus. Step-daughter/adoptive daughter of Billy, after marrying her mother. Trace's big sister and Miley, Braison & Noah's older maternal half-sister/adoptive big sister.
Ad blocker interference detected!
Wikia is a free-to-use site that makes money from advertising. We have a modified experience for viewers using ad blockers

Wikia is not accessible if you've made further modifications. Remove the custom ad blocker rule(s) and the page will load as expected.